OmniMations quite a bit of animations to add to your avatar. Each set comes with it's own ZHAO device to help automatically run your animations. We also issue a free empty ZHAO to add your own animations to as well as singles bought from our store. We sell animations that have copy, no transfer permissions for your own personal use. We also sell animations with no copy, transfer persmissions to give to your friends as a gift.
Items:
unDeformer
Free. Made to undo the effects of the Deformer object.
Thanks to Ryozu Yamamoto for the hard work on this!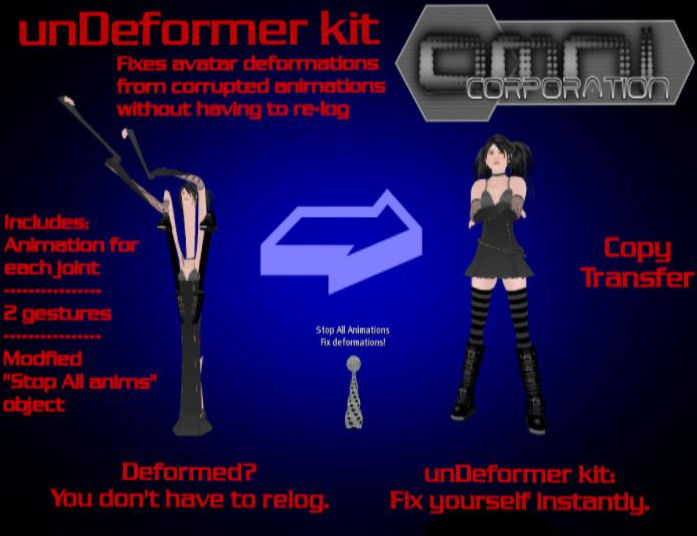 Men's Animations
Set 1
The first animation set released from OmniMations!

Available in Copy/No Trans and No Copy/Trans.
A must have for animation collectors!

Set 2: Added effects. Animated falling effect. Animated jumping effect.

Set 3: Breathing effect added to different stands. Very good ground sits.
No Example Picture available yet.
Women's Animations
Set 1: Very nice elegant stands for women.

Set 2: For the older, more mature ladies. Yet to be released but coming soon!